Right from the puberty age, when the reproductive organs inside the body mature, all women must get regular checkups from a gynecologist for accurate assessment of their reproductive functions. The Boca Raton OBGYN is a trained specialist in the field of gynecology. The doctor with the team of professionals here is able to explain any queries related to menstruation and other women health related issues. Older women mostly have problems related to menopause, so these professionals can suggest a suitable hormone replacement therapy, which helps to avoid extensive health issues encountered after menopause. For every woman, it is necessary to have a close relationship with her gynecologist because the information provided is much helpful for her throughout the life.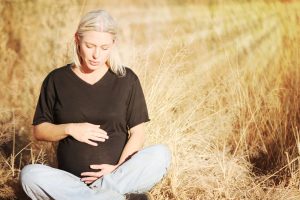 Dr. Cueto is your personal gynecologist; she has received a Bachelors of Science Degree with Honors in the year 1988. After that, she attended the Medical College of Wisconsin in Milwaukee and graduated in 1992. Dr. Cueto has also finished her residency in Obstetrics and Gynecology at Tulane University Medical Center in New Orleans, Louisiana. She is also a Fellow of American Congress of Obstetricians and Gynecologists (FACOG).
Dr. Cueto works with her colleagues at her office, which is conveniently located at Central Park in Boca Raton. She houses friendly and competent staff at the clinic that is all the time dedicated to giving comfort and quality care to patients. The clinic is equipped with best and latest medical technology instruments, such as; the facility of on-site ultrasound and bone density tests are available here. Inside the clinic, the atmosphere is neat and only healthy habits are maintained here. More emphasis is given to patient education because they all believe that comprehensive quality care along with progressive medical treatment can only be given when patients cooperate with the doctors.
Featured
Services
A whole range of OBGYN services is provided at the maternity clinic of Boca Raton. Some of them are explained below.  Professionally sound gynecologists here can also be consulted for annual pelvic and breast examinations, if there is no serious health issue.
In the pelvic examination, the inspection of the cervix is performed with a pap smear. This helps in detection of potentially cancerous cells. These pelvic examinations are suggested on the annual basis because these are also helpful to detect other disorders of the reproductive tract of women. Some blood and tissue culture tests are conducted during this annual examination for better screening of health issues.
Breast examinations help to spot the breast abnormalities earlier. Sometimes, mammograms are also advised for visualizing any abnormal cancerous growth in breasts. Mostly, women should get mammograms done by the age of 40. Breast ultrasounds and biopsies can also be performed in certain cases.
Sexually Transmitted diseases (STDs) are also detected minutely here. Every lesson and any unusual vaginal discharge needs attention because it can be a sign that the patient is having STD.
During pregnancy, Boca Raton OBGYN serves as a blessing for women. The procedures of ultrasound, amniocentesis and other tests like chronic villus sampling are performed expertly. The evaluation of health status of the fetus, made here is exact and provides accurate information on baby's health.
All the services provided here are undoubtedly the best. Health insurance options and many payment options are also available for the patients. Contact the office today to have the appointment with Dr. Cueto and her team!
References:
https://en.wikipedia.org/wiki/Gynaecology