Creating a website that is attractive, interesting and user-friendly is not easy. It requires a lot of effort from the designers and developers to come together and form a good design that interests all.
When it comes to neurology websites design, it must be different from that of most websites. To help in formulating a great neurology website design, the following steps must be considered in the process that will be of great help.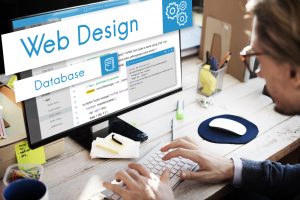 1- Design According To The Domain
The website must be designed in relevance to the domain and host. The domain name itself must speak about its brand and be an effective one that cannot be misread. Choosing a hosting company that provides hosting service packages at affordable prices is essential.
2- Have A Clean Neurology Web Design
A medical and dental website must be designed in a way that it is clear and pleasant for the viewers, as they will revisit the website only if it is clear and the content is easily understood. The design's impact on the customers must be positive, which will make them want to come back again.
A good quality design must be used in neurosurgeon websites for good results from the side of the customer. Therefore, the presentation of the content on the websites must be neat.
3- Use Correct And Balanced Colors
The website design must contain various colors to attract the customers and make them stay interested. However, at the same time, with proper checks, too many vibrant colors should not be used that will lose the correct balance and make the customers stop seeing or coming back to the website. An effective color scheme is required for perfect website design and for it to run well.
4- Never Forget The Concept Of Branding
Branding is as important as creating a good web design. Designing the brand logo and name is essential to avoid any future conflicts or misunderstandings. A logo that is designed professionally will bring out good results as it grabs the attention of most of the customers and leaves behind a good impression of the website.
5- Must Be Easily Accessible
No matter how colorful the website is or how clean the design is, customers will stay longer on the website and will come back to visit again only if the website is easily accessible. Customers like user-friendly websites. If this website does not satisfy, they go to some other website. Hence, it will be easy and useful only if the design of the website is easy to access and user-friendly.
6- Must Be Fast And Quick
The time the website takes for loading from one page to the next must not take more than 5 – 8 seconds. Anything that takes much longer than this will make the customer feel irritated and be less interested.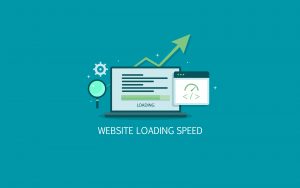 When the next page loads after 3 minutes, the customer will feel irritated no matter how good the new page's content is. Therefore, it is good to design the best neurology website in such a way that it has short loading times — the quicker, the better.
7- Ensure It Is Compatible With Many Browsers
Every individual uses different browsers to view content on the internet. Enabling the website to be compatible with most of the browsers is only essential to make it available for a wide range and number of people since businesses or services are meant for all and not just for one. Moreover, the website must load adequately and entirely on all the browsers mostly on the popular ones like Google chrome and firefox, including their older versions as well. If this concept is taken lightly and if the website is not compatible with a wide range of browsers then it is a total waste of designing or even starting such a site.
8- Ensure Social Media Integration
Nowadays, people are more active in their social media accounts, which is why enabling social media integration is essential. Through social media, customers can help the business by promoting the neurosurgery websites design and post reviews, comments, etc. Written updates, pictorial ads, and videos are most effective in social media.
9- Enabling CAPTCHA Test
This has also become mandatory for all websites including neurology websites for security reasons for its customers from being scammed. These tests help the website to differentiate between humans and robots, which allow only human beings to use the site. This will enable websites to save money and time.
10- Ensure Proper Safety Measures
Though technology has improved a lot, the fraud and cheating have arisen even more. If technology upgrades, scammers also come up with new ideas to do ill things.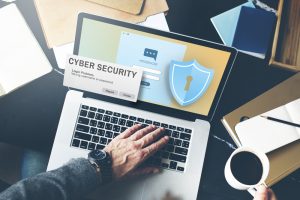 Therefore, tight security is needed on all websites including websites for neurologists. No business can provide surety. Security threats are uncertain, and it is always a good idea to be prepared for the worst. Hence, the websites must be secured tightly allowing no hackers to hack the site.
11- Enable Online Chat
These days, people tend to do their research if they feel something is wrong in their body before going for a checkup with a doctor. They seek the help of online websites that allow them to chat with medical experts. This tells us that every medical website must have an option to talk with doctors including neurology websites. This will help in increasing the traffic that the website gets.
12- Make It SEO Optimized
Availing search engine optimization is mandatory these days that provide an all-around solution for promotional concerns. Having professional experts for doing such optimization works will be helpful in the long run. They also get the website enough amount of traffic that helps in the growth of the website.
Hence, the points mentioned above will be beneficial while formulating a profitable neurology websites design. The site should also get proper copyrights for the pictures and videos used to avoid any conflicts in the future and to have a smooth and healthy business. Consider all these points to formulate a fully functioning medical websites design.