The Cost Of Beauty These Days
People, these days, are terrified of seeing their negative side. Perhaps it's because when social media surround us, they keep giving us examples of the perfect people around us in the world; This is when we start doubting ourselves, and we stop thinking that we are beautiful. We begin to compare us, and more specifically our looks, to the rest of the world. And in that process, we forget, how amazing we are. And to look like others, we often end up doing something permanent to our body, which we might or might not regret later in life.
In this whole process of not loving ourselves, we try to bring physical changes to our body through surgeries. But that depends entirely on our judgment, and nobody can tell us otherwise. It is up to our own choice, whether we wish to bring such change in our body or not. It is usually seen that prettier people get an edge over other people and they get their ways through some or the other. And even teachers and parents, unknowingly, favor the fairer looking child.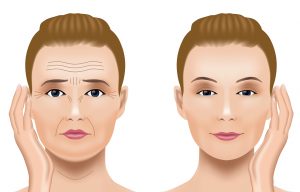 No matter how much we try to defend and justify ourselves, fairer skin is always appealing.
But can we ask ourselves why is that these things happen? Are we genetically build up to function in this manner? Or is it under the pressure of society that we act in this certain way. All said and done; it is nobody's business to interfere with what others have to do with their body. We can be here to help them with and advise them, but it is a sin to comment upon them.
To gain an understanding of what these people undergo to make them look appealing, let us go through the procedure of one of such surgery, known as Facelift; Which is also known as a rhytidectomy.
What Is Rhytidectomy?
It is a cosmetic surgery which helps in regaining a more youthful appearance to their face and neck. This kind of operation is often done when previously used less invasive procedures, such as cosmetic injections, fail to provide the desired results. Such surgeries can help you in removing creases, deep lines and sagging on the face. By improving the underlying muscle tone, it helps in restoring that youthful glow to the face, making you look like you are in your 20's again.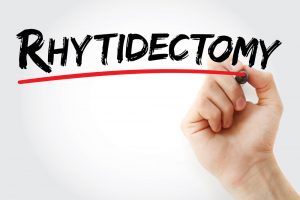 Although such procedures cannot stop you from aging, nor can they slow down the process, but they sure can take many years away from your face. And if you pair it with brow lifts and eyelid surgery, it helps you rejuvenate your entire face and give you a new look- the one you desired for since so long!
It is a surprising fact that more than 100,000 women undergo these procedures every year and that is why finding the right doctor to do this job is extremely important. You don't want any quack near your face at a time when such an essential surgery is about to take place. That is why you need to consult a professional who can be trusted and someone who has experience in this field and would always give you the right advice.
Dr. Carlos Ayala, a Mcallen Plastic Surgery expert, suggests that we should consult renowned doctors before opting for such surgeries. A highly renowned doctor is the perfect person for this job. He possesses the skills and the brains of performing such surgeries. People often tend to freak out during such operations, and that is when doctors like these are extremely useful. They calm you down and give you the much-needed advice then.
Often many clients are also scared after the procedure is done. Although facelift recovery can take several weeks, that is a regular thing, during this time you would experience some swelling and soreness. But, there is nothing for you to worry about, as all of this is bound to happen. Just be sure to take all prescribed medications as instructed by your surgeon, and keep following up with your doctor for few weeks to ensure that healing is progressing normally.
It is your life, make sure it's decisions are yours too.